email
: bees_knees@lycos.co.uk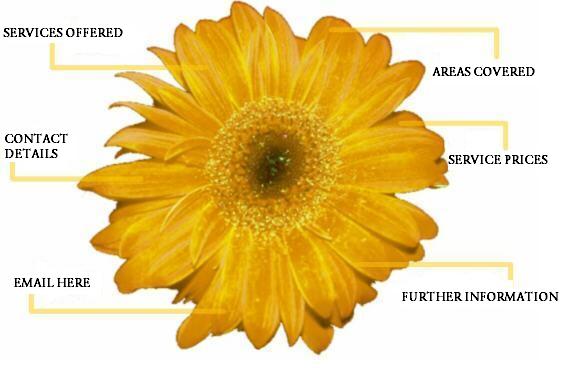 tonbridge, sevenoaks, leigh, west malling, tunbridge wells, leigh, hadlow, cleaning services, domestic, business, cleaners, help, laundry, washing, ironing , dusting, hoovering, vacuuming, polishing, house, housework, helper, kent, uk, england, maid, service, house cleaning, housekeeping, office cleaning, office cleaners, window cleaners, spring cleaning, affordable, cost, business, house hold, house hold chores, cleaning, uk, kent, helpers

make a bee line for us for all your domestic and business cleaning needs.
The Bees Knees Cleaning Company was set up to provide cleaning services for both domestic and business customers within Kent. (see areas covered).
FURTHER INFORMATION:
It is a small privately run company which aims to offer better standards than the market leaders, such as "molly maids" in a number of areas.
COST
EFFICIENCY OF SERVICE
TRUSTWORTHY STAFF (BUILD RELATIONSHIPS WITH CUSTOMERS)
Please click on the flowers' headings above to see various areas of interest.
This site optimised for Microsoft Internet Explorer 4.0 upwards and Screen size 640x480
Hit Counter:
.
.